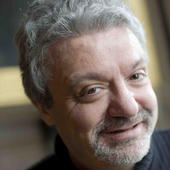 Marc Crépon
Visiting faculty member

Marc Crépon is Chair of Philosophy at the École Normale Supérieure, Paris, and Research Director of the Husserl Archives. He is one of France's leading voices in contemporary political and moral philosophy and is the author of 17 books, three of which are available in English: 

The Thought of Death and the Memory of War

, T

he Vocation of Writing: Literature and Philosophy in the Test of Violence

, and 

Murderous Consent

 (forthcoming). 

His talk information is available on our calendar.